LINKS
it's stuff i like!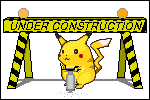 COOL SITES WITH BUTTONS



















OTHER COOL SITES
Drugs & Wires
- my favorite webcomic
ashens
- funny youtube tat guy
Pat Finnerty
- funny youtube music guy
3ds hacks guide
- hack your 3DS! it's comfy and easy to do! follow all the instructions to the letter and the results will be magical
noclip
- fly through cool videogame levels
death generator
- generate videogame screenshots with custom text. MANY options!
the spriters' resource
- get sprites ripped from all kinds of videogames
sonic amateur game expo (sage)
- yearly game expo featuring sonic fangames and many more
big's big world
- my absolute favorite sonic fangame, an open world adventure starring big the cat
discmaster
- look inside old discs! find some shareware! see some pictures!
anipike restoration
- a restoration project for the anime web turnpike
PODCASTS
BumbleKast
- sonic comics guy ian flynn and his pal kyle (who is actually secretly behind everything you hate about sonic comics) answer YOUR questions
The GHZ
- a very fun podcast about sonic the hedged hog
Oh No Ross and Carrie
- the titular ross and carrie investigate various spiritual/paranormal/etc. claims and shit gets wild
Scientology: Fair Game
- mike rinder and leah remini tell you all you need to know about the wacky world of scientology
The Shrieking Shack
- please read another book
This Paranormal Life
- the comedy paranormal podcast where you find out if things are truly paranormal
The Video Game History Hour
- the video game history foundation talks to various people about, well, take a wild guess
What Makes This Song Stink
- musical funnyman pat finnerty takes his youtube show to your ears, where he talks to people about what makes a song stink and more
World's Greatest Con
- the dude from this is a really good storyteller, and he tells you about some huge scams and stuff
ME!
AO3 (SOME NSFW)
DREAMWIDTH
MY ANIME LIST
MY FIGURE COLLECTION
NEOCITIES
ROBLOX
SECOND LIFE
STEAM
TUMBLR
TWITTER
FANLISTINGS